Welcome to our official class web site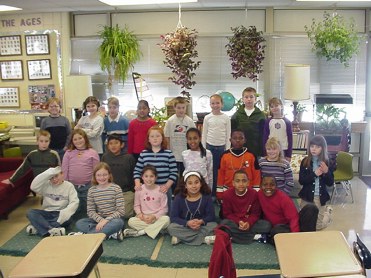 We are Mrs. Taylor's fourth grade class at Winchell Elementary in Kalamazoo, Michigan. All together we add up to 24 terrific kids. Please learn all about us and the work we do in our classroom on this site!
Click
here
for more pictures!
Please check the above links for our monthly newsletters and for our personal book reviews!
Links to Personal Web Sites:
Are there any more? Please let us know!